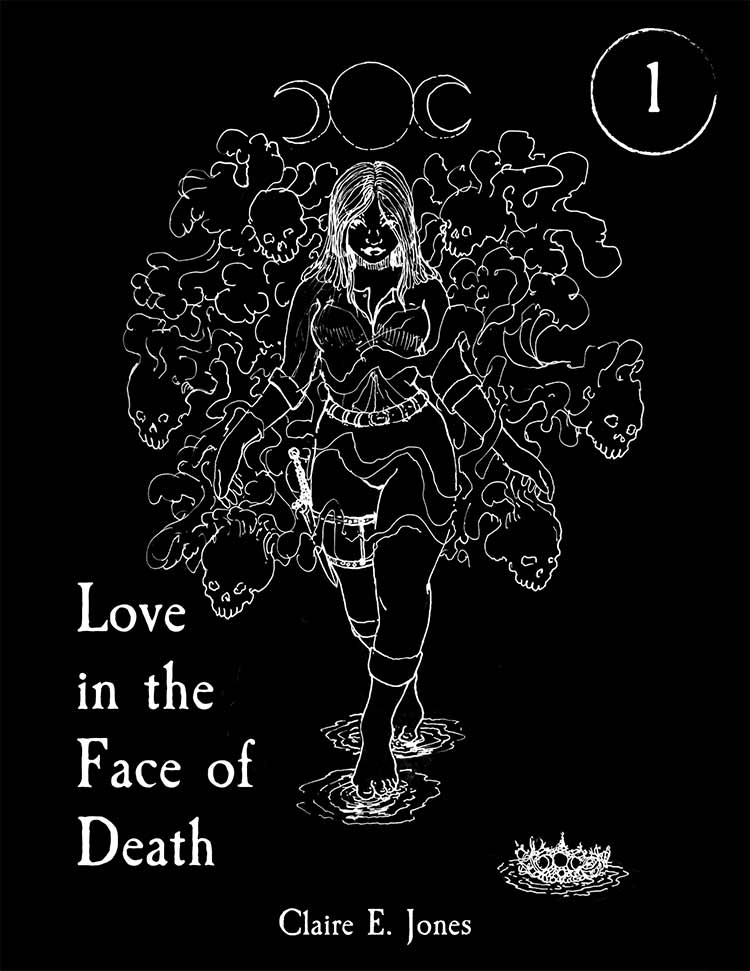 Love in the Face of Death
(Threads of Destiny Book 1)

by Claire E. Jones
"She needed to leave the ghosts behind and weave a new destiny for herself…"
After losing the last of her family, Kelah must leave her war-torn home and embark on a dangerous and thrilling journey that forces her to navigate the turbulent waters of love and death.
Join her as she survives a shipwreck, washes up on an island, gets into a whole lot of trouble, and finds her true path.
It is book one of an eight book series that is set in a fantasy world where there are eight different classes of magic via family bloodlines.
Each book will focus on these individuals that wield their powers against the malevolent forces that seek to destroy them while also exploring the complex intricacies of love, hate, and everything in between.
Spice: 🌶️🌶️🌶️/ out of 5
Limited Edition Hardback
$39
Personalized & Signed;
Incl. Two (2) Archival Character Art Prints
"This book had it all! Fantasy, adventure, romance and even a little spice! What a journey!"
"In Love in the Face of Death, readers join Kelah on a grand adventure as she learns to embrace her magic and discovers her destiny. Claire E. Jones has built a fully-imagined fantasy world, where our heroine may be tested by difficult challenges, but love is always easy!"
– Beta Reader (H.P.T.)
"Romantic and action-packed, this book will have you sighing with happiness and rooting for the heroine to the end."
– R.J. Castille, author of Goddess
"Love it. So romantic."
– Beta Reader (N.G.)
"It's a joy to be taken into a whole new fantasy world. It's an even bigger joy to read a character that feels like she could be me. Sexy flirting, daggers, magic, and mysterious dangers have me counting down to when I can read book two."
LGBTQ+ Fantasy Romance (adult or new adult)
The romance is one of two dominant plot arcs
Takes place in an alternate world
Magic and supernatural elements
3rd person narrative
Slow Burn ; Chosen One ; Found Family ; Fated Match ; One Bed
Profanity, violence, explicit (consensual) sexual content, alcohol consumption, and references to past deaths of loved ones
Single point of view (Kelah)