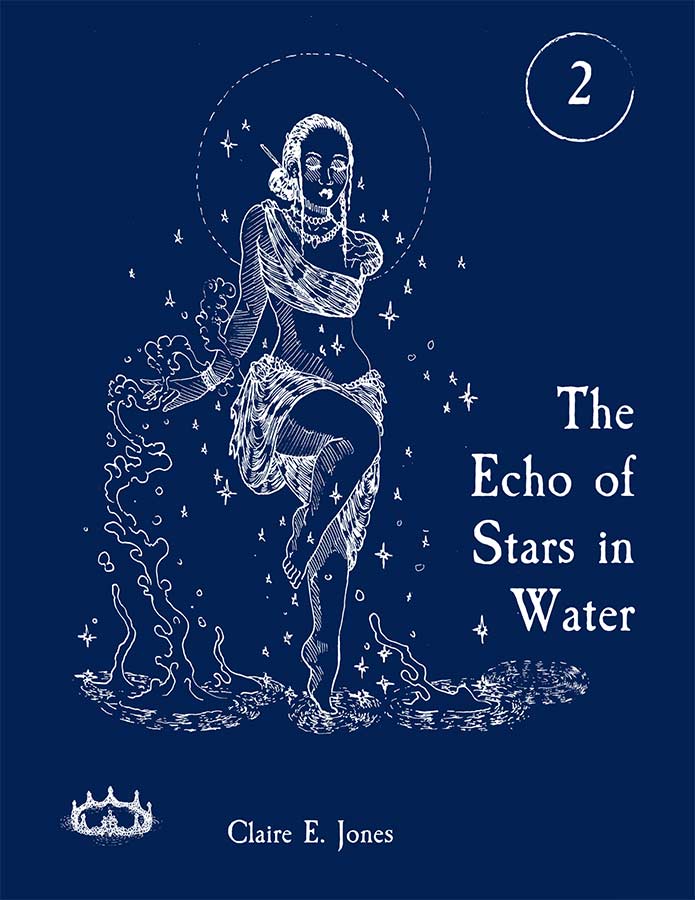 The Echo of Stars in Water

by Claire E. Jones
"Like the ocean, her feelings were temperamental, vast, and overwhelming at times…"
After losing her mother, her powers, and her left arm in a devastating storm four years ago, our grieving heroine has been struggling to find stability for herself. Her blessing was miraculously restored a few months ago, yet she still feels consumed by the weight of her heartache.
Join her in this gripping story where she is sent on a harrowing journey to another kingdom, encounters enemies from a hostile country, is thrust into complex court politics, and ends up finding love, respect, and power along the way.
Each novel of this eight-book series will focus on the blessed ones that wield their powers against the malevolent forces that seek to destroy them while also exploring the complex intricacies of love, hate, and everything in between.
Will they succeed before it's too late?
Spice:


/ out of 5
Preorders are set to ship late October 2023.
In the meantime, check out Love in the Face of Death (Threads of Destiny #1) here!
Hardbacks – Preorder Link
⭐ Features Exclusive Bonus Chapter! ⭐
Paperbacks – Preorder Link
"The Threads of Destiny series is a masterfully crafted, inclusive fantasy tale."
"The Echo of Stars in Water is a deeply emotional story that will have you laughing, blushing, and rooting for these easy-to-love characters from the very beginning."
"Devastatingly powerful! What started as a quest to save the day, ended with the fulfillment of some of life's most precious gifts: love and peace."
–R.J. Castille, author of Goddess
"I was swept away alongside Nasima as she navigates responsibility, love, and a dangerous new quest! "
–H.P.T., beta reader
LGBTQ+ WLW Fantasy Romance (adult or new adult)
The romance is one of two dominant plot arcs
Takes place in an alternate world
Magic and supernatural elements
3rd person narrative
Friends to Lovers ; Oblivious to Love ; Reluctant Hero ; Chosen One ; Emotional Scars ; Heir to the Throne ; Anxious Hero
Profanity, violence, explicit (consensual) sexual content, alcohol consumption, and references to past deaths of loved ones
Single point of view (Nasima)